Contention
January 28, 2013
You left behind only smoke and unapologies in the prickly darkness.
Yearning for something you took, I followed you
out into the darkness of night's high noon.
My lips, like red rose petals, blew away in the wind
and I could think of nothing to say. No reason to stay.
You arched your back in the stillness, and I counted regrets on the knobs of your spine.
The cicadas played a love song and we laughed at the irony
I tried to make you a peanut butter sandwich.
I bit the crumbs hard to keep from crying.
You took the sandwich and left behind only smears of jelly. Red like blood.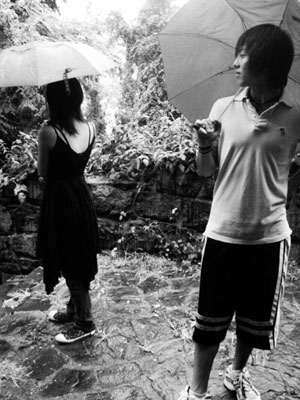 © Yuki M., Fort Lee, NJ