Is My Grape Your Orange
January 23, 2013
Is my grape your orange and your orange her pickle?
Do you even feel a difference between soft and rough?
If we are both told that this is grey,
Do we still both see grey?
Maybe to you it is red
Its sound is loud like airplanes but perhaps shoes are noisier to you
Does the letter E remind you of orange, which may be my grape and her pickle?
Does the letter l remind you of rain which is cold on my skin but may be hot to you
and pink to my grandpa?
Does that blanket prickle your head and itch your neck
Because it is white
and white reminds me of clouds which are soft
Do you feel when there is something on your chin or in between your teeth?
Because I used to not
but now I do
These things are so hard to explain
so why bother if my grape is your orange and your orange is her pickle?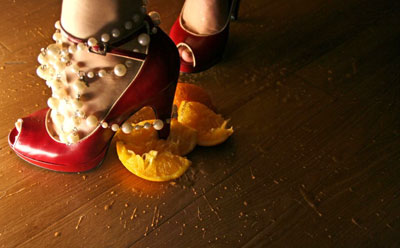 © Amber L., Carpinteria, CA