I Am From
January 22, 2013
I am from,
hard times and happy rhymes,
lines and lines of books at night,
days of waiting and waiting for the next storm to come and when it does,
I am here to meet it.
I am from,
the nights I stay up late wondering what will happen next,
I do things that I'll I regret,
I'll look back and ask myself why,
why did that storm come that young?
And grow until I get old?
I am from,
that one storm that'll last,
last until I pass,
unless I help it,
push it along,
so far until it's gone,
gone out of my sight and if it comes back I'll give it a fight.
I am from,
the days I will not have to fight,
all the fight will be out of my sight,
and my sight,
my sight,
will not be clouded by the fight,
I have fought,
and will still fight,
with all my might.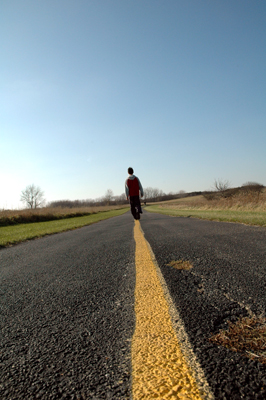 © Seita O., Palatine, IL