I'm Sorry, Daddy
MAG
January 25, 2013
I'm sorry, Daddy.
I forgot to do the dishes.
You had every right to be angry.
But you didn't have to hit me,
Not on the face,
Not where the teachers can see.
I know you're mad at Mommy for leaving us.
I am too. Why couldn't she take me
with her?
But the teachers still ask. And I still lie.
You say school is pointless for me.
Since all I'm gonna be
Is a waitress.
You tell me all I need for that is a good memory. To remember orders.
But sometimes I can't remember, Daddy. Sometimes I forget things.
Like the dishes.
I was busy writing a letter to Mommy.
But I got distracted.
Trying to figure out heaven's address.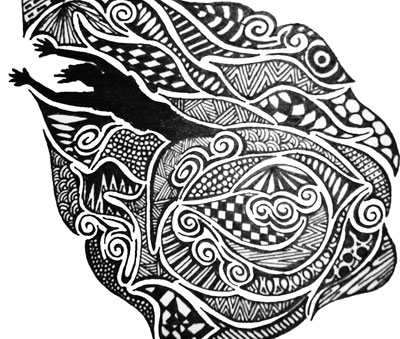 © Caroline B., Haworth, NJ