Safe and Sound
January 21, 2013
Red is the color of love,
like when your hand fits into a glove.
People in love smile and laugh,
when they are together they always act daft.
And it's all so perfect,
it all looks so worth it.
My mind folds arms around me,
they hold me tightly, gently.
If only the mist was real around,
I would feel so safe and sound.
Red is the color of blood,
as drips from a prick into the mud.
Love seems like such a little thing,
one minute it's here and the next it's leaving.
You come so close,
to what you want the most.
My mind creates the warmth of a hug,
but the coldness creeps up all smug.
When reality pulls me to the ground,
pretending I have love makes me feel so safe and sound.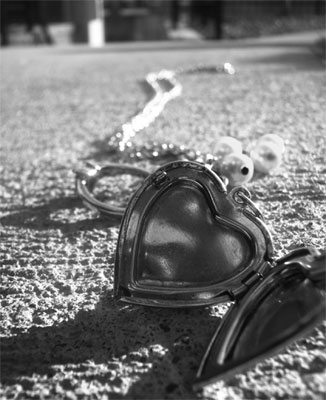 © Francesca Y., Robbinsdale, MN