Love; A Valentine's Day Poem
January 19, 2013
What is true love?
What does true love feel like?
Do fireworks really fly?
Do you really forget your name?
Do you feel like an eagle soaring the sky?
Does it feel as beautiful as a summer sunset?

True love is the most amazing thing in the world.
It feels better than an adrenaline rush.
The way his cologne smells in the morning.
The way his voice sounds when he tries to clam me when I'm sad, helping me hush.
The way he looks when he's confused stops my heart.
The way even food tastes better when I'm with him.

Do you ever feel like your heart will explode?
Do your senses sharpen when he's around?
Does your heart pound in your ears when he kisses you?
Can you feel the love in the air?
Does he call you "Sweetie-pie" or "Boo"?
Does he do little things for you, like buy you chocolates or flowers?

His kisses are gentle and amazing, never pushing it too far.
He protects me ears from harsh words, ones so hurtful.
Him and I only exist when I'm in his arms.
His little imperfections make him all the more wonderful.
Love is something that grows and continues to grow.
Love is the most beautiful thing, and everyone should have it.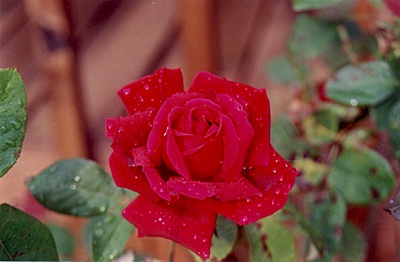 © Jami U., West Hempstead, NY