I Miss You
January 19, 2013
You were going to be perfect.
I know you would have…if things had turned out differently.
I would have held you for the first time
Wispy hair like milkweed strands
Bright beetle eyes
Tiny searching hands.
I would have dressed you
In candy colored dresses
In caramel brown Mary Janes
In princess pajamas.
I would have sung you
Simon and Garfunkel
And River of Dreams
And James Taylor.
If things had worked out differently I mean.
When you grew
I would be proud of the long dark hair
And the big green eyes,
And the stomach that was smaller
And the legs that were too long for your frame.
I would have saved your first braid from when
You decided that short hair was
Better and
That Mary Janes were for little girls.
I would have kept all your teeth
And left you silver dollars
Or hair ribbons
Or costume jewelry
Tucked under your unconscious head.
If things had worked out differently I mean.
When you left for college
I would have smiled on the porch
And cried in my kitchen
Waiting eagerly for calls that never came
And knowing you were happy where you were.
I would have marveled at your first degree,
You search for the perfect job
Your knowledge of botany
Or fine arts
Or theater
Or mathematics.
I would have watched you blossom into an adult
And waited for grandchildren.
If things had worked out differently I mean.
I would have given you baby name suggestions
Solomon and Ava, Mariah and Jules.
I would have been there,
By the bedside
To welcome another child into your arms.
I would have waited any amount
In bitter anticipation
That melted away when I saw you and your diaper bag
In my front hall.
I would have waited for years.
I would have waited for decades,
To only see you one more time.
If things had worked out differently I mean.
Now I can see you any time I want
But it isn't you…
Its an alabaster stone
With your name etched into it
Some stupid quote below it
And a withered rose upon your sacred ground.
I sit with you here
And wait for some sign that you are with me
That you still think of me
That some vestige of you is left
Inside
And I can tap into it
Like a plant taps into an underground well.
But that never comes.
If things had worked out differently
I would be happy.
But they didn't.
And I miss you.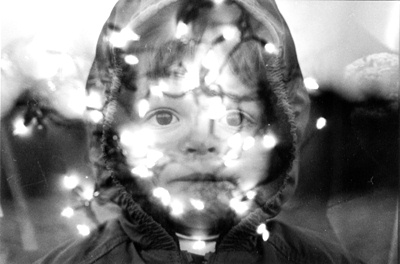 © Catlin B., Marblehead, MA