Winter Stars
January 14, 2013
The wind picks up
The branches dance
And all the while, I'm in a sleeping trance
I look outside
It's beautiful
But staying inside is better than being cold
I'm tired of this sad winter
Church bells ring, but the peace never comes
The streams of snow seem to fall on me, also;
They don't leave as quickly as rain.
The city's bright
With city lights
But truly it's the stars that keep me sane.
So I'll just stay inside my room
Don't want to go out tonight
Where the world is so cold
People with heavy coats
And spirits not bright;
I'm just hoping spring is soon
So I can sit on the front porch and dream
With daffodils and lilies and leaves
And admire the moon when it comes out.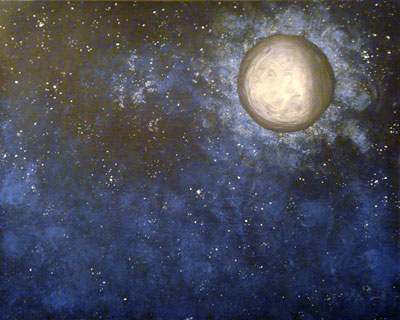 © Allison H., Vancouver, WA