Cliche
January 13, 2013
Thoughts of you creep into my head again
Spreading their tentacles through my veins
Pushing blush into my cheeks
And tears into my eyes
And squeezing my heart in a vice until
It chokes
And my blood runs cold.

I see you all the time
Walking in front of me
Blind to my presence
And inside my eyelids when I sleep.
I want to feel your hands on my waist
Three little words falling from your lips
Hearts shining in your eyes

I want to be romance movie cliche with you.
I want to run in slow motion
Have you pick me up like I'm weightless
And twirl me around because seeing me makes you happy.
I want to desperately and passionately kiss you in the rain
With my hair plastered to my head
And my makeup magically unsmudged.

I want to be an airbrushed beauty queen
So when I think about you
My heart sings
Instead of dies.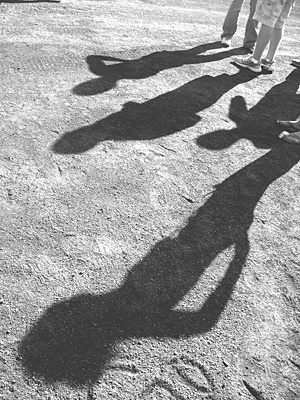 © Trella R., Mountain Lakes, NJ