I Forget
January 13, 2013
Sometimes I miss your warm hugs
And slightly sweaty cologne
And the way you looked at me
Like I was the prettiest thing you'd ever seen.

Sometimes I yearn for your nervous kisses
And fumbled hand-holding
And the way you whispered I love you
Before I hung up.

Sometimes I forget the way your hot stare
Made me squirm and shiver.
The way your clutches made me feel
Like a used security blanket.
The way your attention strangled me
And me part of you.
Sometimes I forget that I miss you.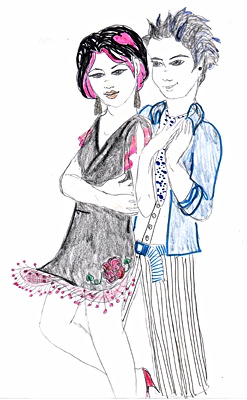 © Liaz M., Vineland, NJ