Sometimes When I Try To Make Sense, It Doesn't Turn Out Well
January 18, 2013
A Word before you read… Do you know how sometimes when you try to make sense, sometimes it just doesn't happen, like, AT ALL? Well, this was just my little sixth-grade mind of yester-year gushing out mostly random stuff. Fun, Right?

The opposite of tender is ballistic jelly.
At the edge of silver is butternut squash.
The sadness of puppies is Belgian waffles.
At the center of boredom is my earlobe.
At the top of tomorrow waits a puppy whisper.
The swirl of loneliness sounds like kerfanflerpaderp.
The enemy of green hides between yellow and red.
The shape of the past fits inside the future
The rock bottom of October will never hit rock top.
The hiding place of rain shivers underneath Neptune.
If you turn hope on high, you'll see a dark unicorn.
If you look underneath peace, you'll hear a witch's voice reciting a spell for mind-wash.
When you toss sadness into the wind, it'll return as sassy'd-ness.
If you jump into the present, you'll land on me, dummy! You jumped on me!
When you tiptoe through the Valley of Happiness, you might find Frownies!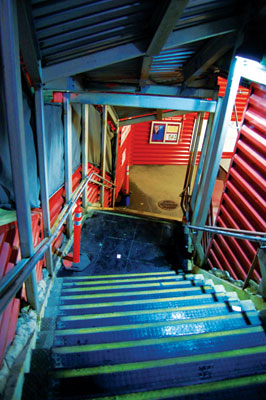 © Karen C., Holbrook, MA