A Lull in the Conversation
January 18, 2013
I could say I hate you
and it would make sense, in the context
but it's so far from true that I won't even try.

I could say I love you
but you'd take it the wrong way--
I know you would.

Two years of friendship isn't enough
to convince you to forget that I asked you to the Sadie Hawkins dance
my freshman year
or, quite frankly, to convince me to forget
the tone of your rejection.

I could stick my tongue out at you over the Internet
send the colon and the capital P zapping across Facebook
to Stanford, where you're in college now.
We do that a lot.

I suppose I could smile
change the capital P to a close-parenthesis.
I wonder if that's all I am in your life--
a parenthesis.
Oh well.
All the most interesting things happen there
anyway.

Maybe I will tell you I love you
after all.
You're like my older brother
you adventurous college freshman.
I need an older brother,
don't you think?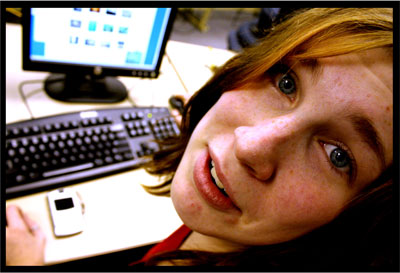 © Sam W., Bellevue, WA