How to be Attractive (According to Society)
January 10, 2013
You want to be well known and liked?
Be sexy, then; here's my advice:
Be bronze or tan, not black or pale,
And have no wrinkles, pores, or scales.
Expose your body—butt and bust—
But hide your face with creams and blush.
And show no mercy to your hair;
Let neither heat nor wax be spared.
Don't ever eat, but if you do,
Be sure to throw it up, and soon.
Neglect your mind, but not your looks,
Though it may mean your pocketbook.
Should all these measures fail to please,
Try surgery for what you need.
Obey these rules above all else,
And always hate your natural self.
Remember this, although it's hard:
Appearance dictates who you are.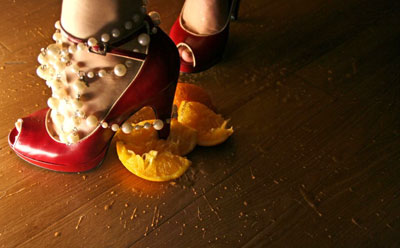 © Amber L., Carpinteria, CA