Crossed Lines
January 10, 2013
Pain itself is a breath taking word, and hurt is something all of us try to avoid. But the risk I have taken at love is a challenge we all have faced. Maybe if we can bring unity inside of our countries, we'll be happier with going after what or whom we love. We all have risk our love by loving someone else or something else. But confusion has crossed the thin line between love and pain.
I myself have come face to face with this "thin line" multiple times. Would you rather suffer by staying with who or what you love or suffer by being away? My risk of love has been involved with numerous situations. I was taught; it takes love to heal. But I have learned that it's a choice to care or not. Love is a risk I take every day but still can't define. Pain is something I try to avoid but yet I can describe and explain it in various languages. Going after what you love, should be taught in us as children. But once again the "thin line" between love and pain crosses with childhood.
Teenagers have faced rejection of love from parents, friends, family, and sometimes strangers. War happens so much around and inside America that love is now avoided because of deceit. Unity however, can help thicken this "thin line" between love and pain. Loving our country, loving our state, loving our city, and loving our family all starts with two hearts. Love is incomplete by itself. How can I know so much about love? Because I have searched and found nothing but wisdom, even on the night's pain formed into resentment.
The risk I have taken is a risk thousands have taken. But the impact is as clear as the sea. Love pain and wisdom measures around the same to me. Unity brings love and mocks pain by developing wisdom and understanding. Yet, love without pain is a relationship without wisdom but one with advice. To thicken this "thin line" between love and pain, the risks shall continue.
How would I come to the knowledge of true love if I have never felt fake love? Yes, we all have risk our love by loving something or someone else. But confusion has overcome the best of our overcoming abilities. To get to, we have to grow and go through. Pain is overcome by our thoughts of love. And love triumphs pain by our choices. Surly pain itself is a breath taking word but the impact of my risk has crossed not the line of love and pain, but pain to love.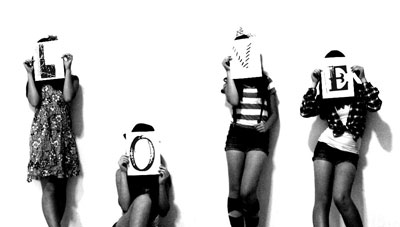 © Yoko K., Madison, WI