Port of the Unkown
January 10, 2013
One night changed me forever.

Out to sea on a late foggy night.
Nothing in sight.
Bright moon covered with dark gray clouds,
We're all alone.
It's just me, my ship and my crew.
Large waves with large gusts of wind.
It begins to rain,
we can hear a storm brewing in the distance.
We search for a safe port.

We spot a small port in the distance.
We begin our approach with caution.
Not another ship in sight.
We see one person on the dock awaiting us
we pull up to a screechy dock filled with webs.
After we are all on the docks
These men in torn up pirate suits emerge from the water,
we are surrounded.
With old swords pointed at us
we're taken away to the hollow dungeons.
Surrounded by rat trash, webs, puddles, and bones,

This Crazy king with one leg, an eye patch, and his leg bone as his cane
walks through the hall saying not one word just staring with his one eye.
He leaves me and my crew in captivity like a cougar all night long.
Before he leaves he stops and stares and says,
You choose the wrong port mates and laughs with the evil laugh as he walks away.

Scared to death we await our now certain fate.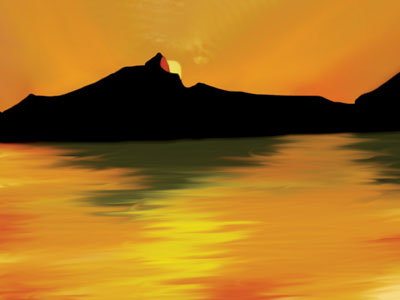 © Rachel M., Camarillo, CA