new beginnings
MAG
January 7, 2013
so, baby, can you teach me how
to paint over the crests of
these scars;

how to sketch the webs of our veins
over all this silence
that has taken hold of what used to be,
shaping into what we can't see –
remapping the worlds that
we made poems and prose and clichés out of
together – together.

or maybe you could teach me how
to chisel back the hope in our bones,
mold the spaces left between
the borders of my thumb to my ring,
into space that might hold something more
than just a few shades of white
and a paper heart that never learnt that stars
all die before they reach our field of vision anyway.

better yet, come teach me how
a goldfish learns that nothing more
than seven seconds is worth learning,
yet here i am still standing still
and wishing you could somehow come back.

i need to learn
the sharpest D
will always be E flat,
no sweeter;

so maybe, you could teach me how
to paint over these nightmares.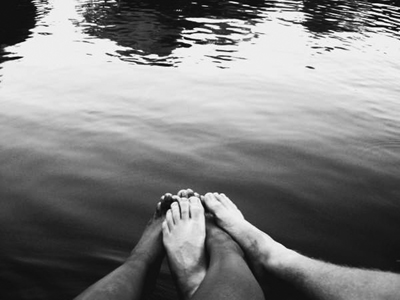 © Michelle W., Ada, MI