Promise Me This
January 6, 2013
And if I were to paint these words
Upon your lips,
Would you ponder a response
Before you slip into bittersweet
Unconsciousness?

Now, answer me this,
While you were sleeping,
Did you dream in color
Or not at all?

As I watch you sleep,
I'm here losing my own;
Uncounted sheep running through my daydreams
While I'm swimming in theoretical responses;
Drowning perhaps.

And if you were to wake in the morn',
Promise me this:
You'll answer, sleepy-eyed,
Before I bid myself to
Eternal sleep.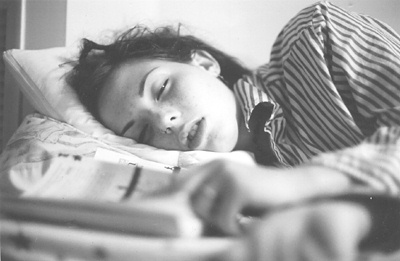 © Rosie A., Lexington, MA