Love Retained
January 2, 2013
Our connection is a lot like a glass door.
You see what I see.
You hear what I hear.
But since our relationship can only go so far, we never touch.
Oh, how I long for the feel of your fingertips to brush across my small pale cheeks. Your curious eyes running over me as you hear my heart practically thump out of my chest. My cold, skinny hands going through the thickness of your gorgeous brown hair as your eyes pierce into mine. The space that was once between us, dissolving into the air.

Every thought from my mind is suddenly lost when I see you. My heart races 10x faster at just the sight of you. I'd bow down to you if this were the middle ages. I'd give you a garden full of roses to proclaim my love for you. I'd give you an extra kidney just in case one of yours broke down. I'd do anything just for you to be mine.
…...................... But you don't care.
You don't know how much I love you, and what I would do for you because you don't know me. I see you walking to class as always and I instantly know that your the one, but when you see me, rarely, you probably think that I'm just another nerd rushing to class hoping to beat the bell with only minutes to spare.
I know you, but you don't know me.
I've fallen in love with you, but you never fell for me.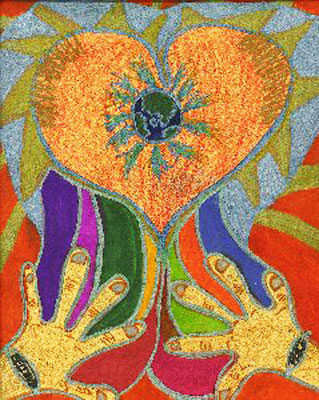 © Amanda P., Clermont, FL