S{he} Be{lie}ve{s} Him
December 19, 2012
He tells her that
he is madly in love
with her
She knows it's a lie.
She wants to believe
every word he says
but no matter how
hard she tries it
won't work. She
loves him more than
he could ever understand
he doesn't know she would
do ANYTHING to keep him
happy. He is
only telling her what
she wants to hear.
He doesn't want to hurt
her by breaking up
with her so he goes
behind her back.
She is loyal and faithful
to him.
She finds out the truth.
She doesn't want
to believe it but
she knows it's true.
He's happy with someone new
and she's happy with herself
for leaving such a worthless boy.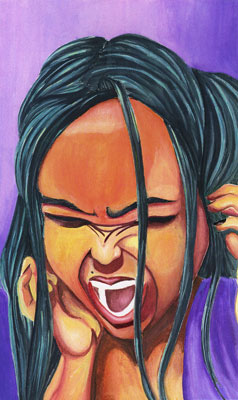 © Kriztille J., Briarwood, NY