The Moment of Thought
December 31, 2012
Sometimes,
It's good that
We have to wait.

Enjoy the morning
Waiting
For your breakfast to cool.

Lay back and close your eyes,
Rest and
Wait
For your friends to come.

Talk and laugh
Waiting
For lunch to arrive.

Waiting
Is hard to describe.
Can be tiresome,
Can be relaxing,
It even can hurt,
But sometimes it's good
That we have to take a moment to breath...
To wait for something.
In this crazy fast world.

Why do those who hate
To wait
Seem to fail?
Because
They do not get the beauty
Of waiting.

Those moments of sitting
Breathing,
Thinking,
A time to think of what you have done
And what you will do.

So when you wait
On some debate,
Do not hate
That time of wait.
Just wait.
Just wait.
Take in that moment
Of thought.
Wait.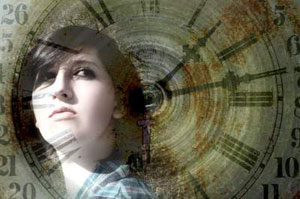 © Ryan K.