Apple Sauce and Squash
December 29, 2012
Gravity could not hold
The boy's applesauce
and squash.
His mother tried to fight
this urge to fling,
but each day the applesauce
and squash would paint the walls
with freckles.
Bibliobibuli could not figure
this conundrum,
the filaments in their turtlenecks
would furl and race them out to
the Volkswagen.
The books the Bibliobibuli read
were no match
against the mendacity of the boy.
No cough drop or thermometer
would calm
the boy as he grew ill from the
tip of his socks,
to the top of his penguin pajamas.
The only cure was the applesauce
and squash,
which encrusted the Mother's swatches.
Her grief grew as the clock struck twelve.
Christmas was here.
Rain poured harder outside like spring,
the boy
would stay sick until he saw snow from
the North Pole or could become a puppeteer
of applesauce and squash.
"No more umbrellas in winter." He cried,
And with a swish
The elephants on the boy's wall swirled
and trumpeted a Christmas tune.
Gasping,
the boy's mother glanced out the window
just as the rain began to stop and the snow
began to fall.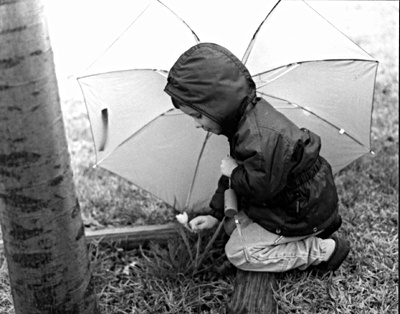 © Amanda M., Highland Village, TX