Covering the Ozone
December 28, 2012
Let's round up all the
plastic bottles in the Pacific,
then sew them together
with the rest of the litter;
launch them into space,
to cover up the hole
in the Ozone Layer

It'll free up space
in the ocean,
and sea life will
be healthier--
not ingesting all that
junk.

It would make the
water that much bluer;
not having to fight
with the dumped garbage,
in those polluted
oceans.

You have three problems
solved right there:
the Ozone will be covered,
the fish will be free,
and the people will be
safe, from the sun's
harmful waves.

Let's consider this, yes,
it's not too out-there,
let us not fret--
there are solutions
every-which-where!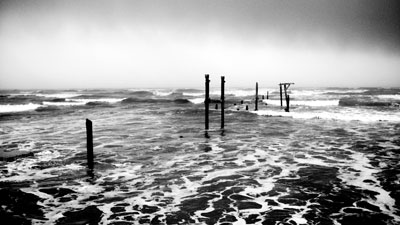 © Harrison L., Ruston, LA