Clementines
MAG
December 24, 2012
Every day,
under a school desk,
I carefully kindle a fire in my hands.
Piece by piece
I rip the textured skin off,
And the tart juice bathes my fingertips.
The continents of Clementine peel
Are lightly piled in the top right corner
Of the surface.
I savor the sweet ocean
On the tingling taste buds of my
Tongue.

Tomorrow,
I will forget to bring a Clementine.
And Mr. Drallos will explain the relationship
Between the modern
sociopolitical standpoints
And the representative democracy
of ancient Rome.
But the only thing I can focus on
Is the aroma of Clementines.
My imagination will ignore the reality
My mind will reach far and stretch wide
To the citrus scent in my dreams.
Across the aisle of seats,
I observe your soft hands
Under a school desk,
Carefully kindling a fire.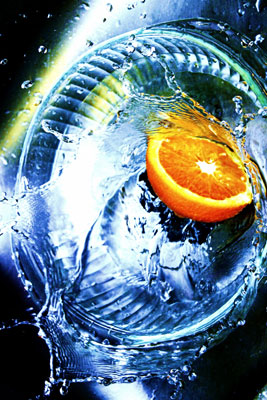 © Bianca A., Damascus, MD