Thorns and Roses
December 23, 2012
Every rose is pretty,
No denying it,
the scent is sweeter than sugar,
the soft petals will comfort anyone.
The look is of love.
But look beneath the rose,
painful thorns deface its beauty.
Every beautiful rose has its thorns.
Every person, even "perfect" people have those hurtful thorns.
Especially people who say hear encouragement, but don't accept it.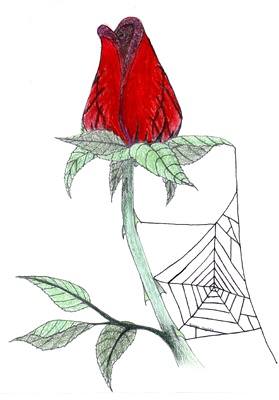 © Tommy H., Marlow, OK