Ghost
December 22, 2012
Mom rushed in with a fluttering breath
Her heart pounding beneath her chest,
A bare left hand clasped into a found fist
"There's a ghost!" she cried, "In the garage."
"I can feel it."

Mom left that afternoon, in her shiny black heels
And a sparkling sweater, eyes glittering with hope
To meet her new found love

She left me twenty dollars on the table, And a weekend alone and words

"Don't go in the garage alone."

I went downstairs that night she left

All alone.

My heart pounding and my skin clammy
My mind running curious, slowly stepping
Down
Farther
And farther to each step

Flipping the fluorescent lights off,
Stumbling into the dark garage

I panicked

And felt my heart sink
Down and
Down
And down

I felt a skeletal hand touch my heart
And I knew the ghost

Was me.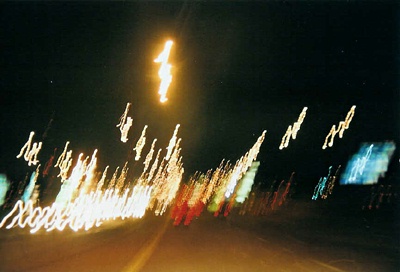 © Matt M., Ponca City, OK