The Nature in Life
December 11, 2012
The last breath of her life was shallow and insignificant.
Quickly it came and then it went.
Death was remarkable by the pain she endured.
This breath could not contain her last humble words.
Her body was cancered, Riddled with defect.
And her mind was teeming with thoughts she did not expect.
The flowers by her bed told of t all.
The Beauty in life even as the raven calls.
She thought of the oceans moving through her veins.
She imagined her skin as vast as the great plains.
Her hands felt the grass of a glowing land.
And her feet buried into the Saharan sands.
Her hair flowed freely with the off shore winds.
All the way to atmospheric ends.
Her voice would sang on frigid mountain tops.
And her eyes would cry the Earth's rain drops.
Her body would lie underneath the springs melted snow.
And from her hear new flowers would grow.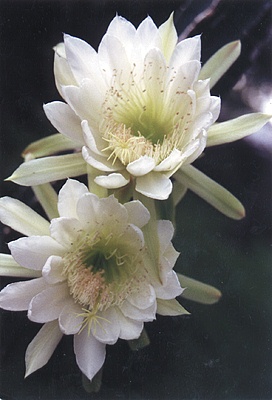 © Lindsay T., Vernon, TX