Don't
MAG
December 10, 2012
Don't look at me like that,
With your dilated pupils.
Don't talk to me like that,
With that breath that makes me choke.
Don't touch me with that hand
That trembles uncontrollably.
Don't tell me about your day
In that shaky, urgent voice.
Don't listen to our conversation
And attempt to answer.
Don't walk into the house
Like nothing ever happened.
Don't tell us to
Never speak of it again.
And don't ask for my forgiveness,
Although I know you never would.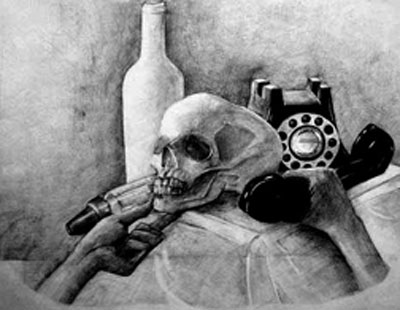 © Xiao H., Naperville, IL