On Change
December 21, 2012
Change is coming, building in the air.
Change is turning over, all that once was there.
Change is falling, drifting like the snow.
Change is coming, surely, but how can we know.
Change is coming for me, like it has come before.
Change, I hear it knocking, but must I open the door.
For change has often burned me, left me in the dust.
Change is coming for me, and accept it, I must.
Change is coming closer, I can feel its breath,
and Change smells to me like death.
On change, they keep relying, to pull them from this mess.
Change is coming, and on my shoulders rests such stress.
Change is coming, dark and huge and strong
Change wants to send me back, wants to prove me wrong.
Change wants me to fight it, but strength I have not.
Change is coming for me, to send me to that pit to rot.
Change is coming, quicker now, as if it runs toward me.
Change is blinding everyone, now they refuse to see.
Change leads me forward, into the descent.
Change is coming happily, in my torture, its content.
Change is going, leaving now, its horrid mission a success.
Change is running, retreating now, but it's still here, nevertheless.
Change is attacking someone else, who this pain has never felt.
Change is going somewhere else, it whips you like a belt.
For on change's shoulders,
heavy darkness,
like boulders,
that drag me down.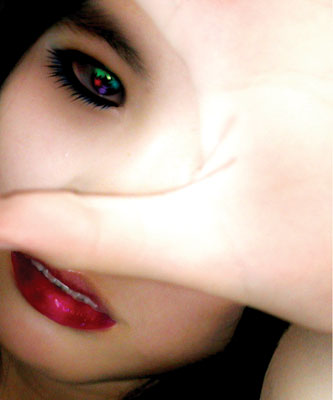 © Victoria W., Arcadia, CA