12/21/12
December 21, 2012
If it really is the end, what will you regret?
Is there something you want to do that you haven't done yet?
Maybe it's something you didn't get the chance to say.
You might want to hurry: what if today is your last day?
Will you run and shout? Will you cry and scream?
Or will you try your hardest to carry out a dream?
Will you go out with friends, or sit all alone?
Or will you surround yourself with family and just stay at home?
Will you be thankful for every breath?
Or will you be too busy anticipating your death?
Is there someone you'll be rushing to meet?
Or are you going to be too afraid to go out on the street?
Will your life haunt you or will you remember with a smile,
As you think about all the moments that made your life worthwhile.
Make someone's day with your selfless deeds
Instead of worrying about yourself, tend to their needs.
Recognize all that you have and all that you are
Remember if the sky's the limit, then you're a star
Help out a stranger, show that you care
Especially if they have someone who couldn't be there.
Be a shoulder to cry on, a friend in tough times
Take a moment to relax and just close your eyes
Listen to everything happening around you
Decide what it is you truly wish to do
Go and do whatever it is
Follow your dreams, achieve your wish.
Even if the world isn't ending today
Why don't we do these things each and every day?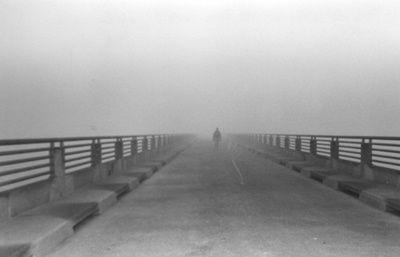 © Becky G., Westville, OH