Smile
December 20, 2012
Turn around to see your face in the mirror
It's dirty, stained by all your life's expenses
Now look at the person beside you
They're looking into the same mirror
They've had their troubles too
Friends are there to comfort you
But at times even without friends there if comfort to be found:
Smile.
Smile at the person across to you.
Smile at the man waving hello.
Smile at the stranger in the red coat.
Smile to the world and say hello.
Acting from the heart makes you feel gentle and light
But not only that,
It also wipes the dust from your mirror
And as soon as it's done,
Yours starts on one belonging to someone else.
It doesn't take much to pull up the corners.
It doesn't take much to wink or say hi.
But it is going to be heavier when you don't let it in
And face life with a hard stride.
We are all people
And we all have a right to smile
Smile onto the future just because you can
Whether your a scientist or a minister
And if not, observe them both carefully
And look, they both smile.
It's never too late to start
But it is too late to wait
Don't procrastinate
Face the world
Face the wild
With a big bright smile
And the world will smile back
It will say hello
Your heart starts to flutter
And for the single, precious moment
Everything seems to be alright.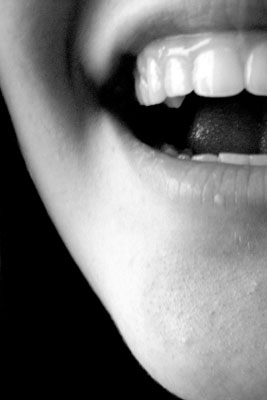 © Katya K.