Light
December 15, 2012
I am light.
I escape from darkness
To make the ultimate conquer.
I defeat evil,
Create joy,
And welcome the gods home.

In my life,
Light is very significant.
Especially on Diwali
When we do welcome the gods home
After defeating all evil.
The rows of candles and diyas make a pathway
Of light the diminishes darkness.

Light is like a beach ball of alizarin rising from the ground.
Mystically, light fills the room almost instantaneously.
With the warmth it brings,
I realize light is the best.
I am light.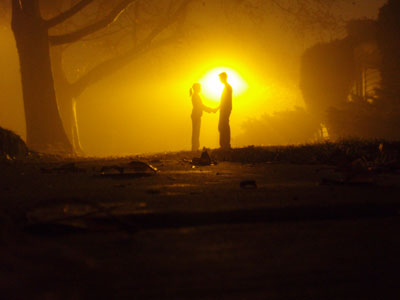 © Tanner H., Kaysville, UT