Geometry Class
MAG
December 12, 2012
Graffiti walls and bubble-blowing.
Fingers drumming, disinterest showing.

Pencils scattered and papers flying.
Heads dropping, tired groaning.

Linear equations and square roots.
Spitballs flinging, far they shoot.

A draft from the window and excessive noise.
Blank stares, erasers as toys.

Fidgeting bodies and wandering eyes.
Geometry unspoken of, and so I sigh.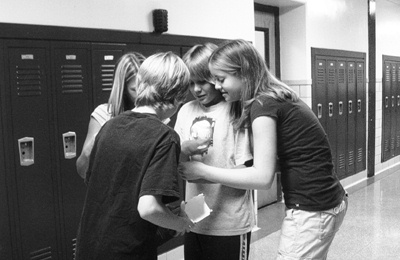 © Kathryn K., Pompton Plains, NJ