Time Flies
December 9, 2012
Time flies.
Not just when you're having fun,
Or you want to stay somewhere forever,
But always.
Time *always* flies.
And, usually, it takes everyone along for the ride.
So just grab time,
Hold onto its coattails,
And ride it out.
Because there's nothing, absolutely nothing,
That time can't fix.
Time is immovable,
Irreplaceable, unstoppable.
And when you let yourself
Be swept away by the invincible river of time,
So are you.
Nothing will last forever.
That goes along with the bad,
And with the good.
You can try to fight it.
There's no point.
You will always lose to time.
So learn to join time.
To befriend it,
To use it for your own purposes.
Being swept away,
Going along on a journey,
Is one thing no one can take from you.
And when your time comes,
You'll be ready.
Time is unyielding.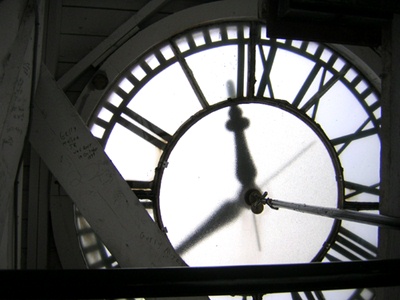 © Tatyana Z., Norwood, MA