When the Time comes
December 7, 2012
Time is beyond our imagination
Yet a concept so simple
A term used everyday,
yet the meaning slips from our fingers

I am but a tiny speck
On Time's long journey
How can I make it matter?
This tiny speck on a vast sheet
That would soon be lost in oblivion
Forgotten as the clock ticks on...

How do I stand out?
Against that giant expanse
Does my existence not matter,
In the sea of many?

Will my words be lost?
Those I lovingly penned
Will my thoughts not count,
In the future ahead?

Will I cease to Know?
Still in the wind
Dry in the sea
And dark in the light.

But I will still fight that expanse
Though I am a speck
To create a cluster
That evolves into a stain
That time won't wash away
For my mark will still remain

My thoughts shall live on
Though I will cease to Know
A stain of resistance
flying against the wind
I will be wet in the sea
But with fire within
Bright with the light
But with moonlight wherein
exists my being

For I am, and I will be.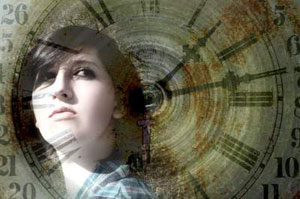 © Ryan K.