Embrace
December 6, 2012
I never saw as others see
I never dance, I never sing,
I never raised my hands to heaven,
Nor shouted out on high.
I never wanted crowns of gold,
For I fall short of glory.
Who do they serve?
As slaves or masters,
Just one God, or polytheists,
The Holy Father, the chasten priests,
Where there any such as these?
The Brahmans too are holy men,
Who's to say they're wrong?
The pagans in their robes did preach,
The difference between right and wrong.
Allah is just and God forgives,
Karma comes back around.
Logic also makes ample sense,
So why not coexist?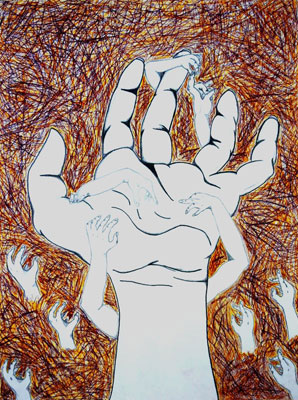 © Ariana R., New Orleans, LA