strong enough
December 9, 2012
I don't think it's okay for him to just come back into my life. That isn't okay to me. You can't just leave someone's life and then feel like you have the right to come in and claim them again.
I think I wish he had fought for me.
I think I wish I didn't give in.
I think I wish that things were different.

But he didn't, and I did, and they aren't.

So what am I supposed to do?
It was my fault, but somehow I want to blame him for the whole thing or make this some kinda of heartbreaking abandonment story.
It's not.
It's just me completely confused by my feelings and not feeling ready for him to be part of my life again.

I think the part that makes me angry is that he was such a huge part of my life but at the same time, not at all.
It's that fine line between having a real relationship and community with someone, and not knowing them well enough to do more than just sit in an awkward silence.

I had to work too hard to make it work.
It was more than I wanted to do.
I don't want to carry it.
I want to be carried.
I think I want to be carried.

And maybe after I'm carried, I will be strong enough to lift someone else.
Strong enough at least to support their weight while we walk side by side.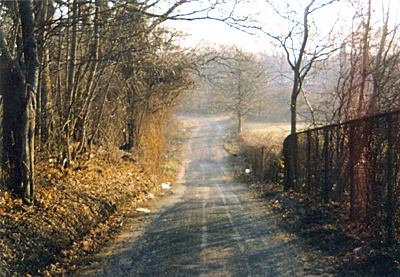 © Cameron C., Milford, CT