The Robins
December 9, 2012
If I was looking for happiness,
I would revisit at the blue front door,
where the Robins live.
They slip and slide through passageways,
knocking over unimportant things.
They do not care about
the end.
They just float
in an endless sea of joy.
I came to them first in a dream-walk.
They swallowed me up
and led me to contentment.
But my conscience clipped at me,
asking me my purpose there.
The Robins screamed for its retreat
but, in its devotion,
it squirmed at my feet,
and refused to back down.
I carried it over the threshold.
Mutually
mortally
wounded,
we passed through the blue front door
and didn't glance back
at their fury.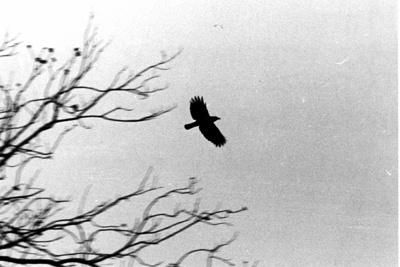 © Jacqueline T., Flower Mound, TX