In Life We Hate, In Death We Love
December 7, 2012
It was a bright day,
The trees were full of green leaves,
and the flowers bright as ever.

But an odd presence surrounded the air.
It was Death that lingered.
In a not so far away cemetery, a coffin
Holding a fresh corpse
Standing to be buried in the dirt.

Among the crowd, I stood in
Silently weeping.
This person who I had so much disliked,
Now the one who I longed for.

In life we hate, In death we love.
This person whom I despised,
Now my regret held me still.
Tears reckoning to sprinkle
From my very heart.
Things I never said,
The reasons why I hated him
All for childish memories.

All for him stealing my importance,
For stealing my parents' attention.

My very own brother
In which I watched
his life fade away.

In Life we Hate, In Death we Love.
What I couldn't say before,
Would be what I regretted.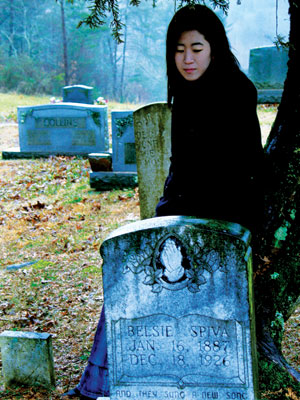 © Michelle B., Blairsville, GA