Dedication and Tradition: A Path of Honor
December 3, 2012
Back in 1775,
My Marine Corps came alive,
Let sonorous freedom ring,
By the force of their persevering,
Though every clime,
At any time,
A Marine is ready to fight,
And prepared to do what is right.
They pass on a renowned reputation,
They stand as an inspiration,
As an armed force elite,
To jump upon your feet,
Refuse or accept,
It is a frightening concept,
To answer the bidding to come,
Pick up the mantle of freedom.
I could be a violinist,
But, I choose to enlist.
I could be a writer,
Perhaps I'll save that for later.
Semper Fi,
Do or die,
I will sacrifice,
To save a life,
Not just one or four,
But to preserve freedom for a while more.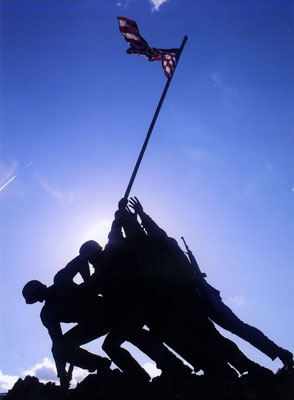 © James M., Glendale, AZ