Falling in Love in One's Preteen Years
November 23, 2012
You wake up, and you're filled with a fresh new feeling,
One that has no words to explain,
No description to its name,
Just being.
You know it, the moment you're conscious,
A fact, unquestionable.
The sky is blue
And you're in love.

It's not a thing you can define,
Young as you are,
You don't know the meaning
But you know what you feel.
For perhaps the first time
The thought of school excites you.

You see her in the hallways,
As always. She's the most beautiful person
In the universe, you're sure; how can
There be any question?
She doesn't talk to you, usually.
Today's different.

It's only the second day this year
And no one knows where to go.
She comes up to you
And asks you
(Remembers your name!)
If this is the room she's looking for.
You tell her—remember to use her name—
That the room she is trying to find
Is down the hall.
Regret in your mind only.

It's over too quickly, but your heart is still racing,
Breathless,
Though to her it's meaningless,
Another standard day; she's probably
Already forgotten.
All you can do now is look forward to when
It might happen
Again.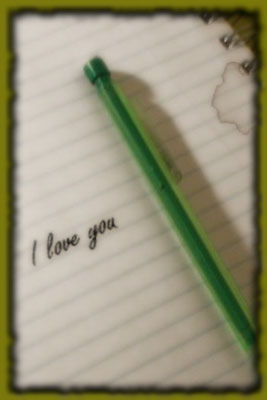 © Rebecca B., Marietta, GA