The Dance
December 1, 2012
I feel it in the music,
right behind the lyrics.
It's in the beat,
and soothing to the soul,
it's bringing relief.
It's a magic,
inside of me,
just waiting for some sort of release.
It tells me what to do,
and just how to move.
The movement receives me,
attempting,
hoping to do it gracefully.
Keep the rhythm steady,
and the moves start to flow more freely.
Emotions start to pour,
right along with the score.
It's something that does not compare,
other things can seem like a bore,
when this cannot be done.
My heart pounds to this song.
My mind forms the sequences,
for the movements,
unrequited passion parading
it's way through my being.
Desperate, daring,
Deep inside my soul,
it's the dance,
that makes me feel whole.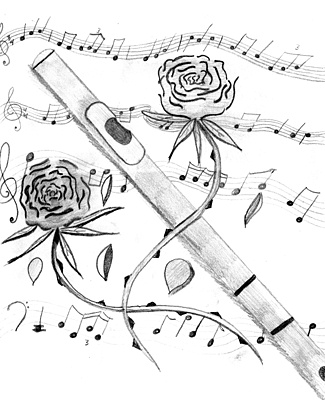 © Whitney S., Philadelphia, MA