The King is Dead
December 1, 2012
I heard the clattering first
hail on a windowpane
nails dropping onto stone
as your high heels
ran up the stairway
and after you paused for breath
you told me the king is dead.

Everything froze
as the world inhaled
and then jumped
as the earth's shoulders shook
and it started to cry.
The towers trembled,
the banners shivered,
and you, in your infinite wisdom,
did not put an arm around my shoulders.

Thunder resounded
a stampede of cavalry
as the ceiling fell in
stone after stone
cracking, exploding as they hit the floor
and then, only then
did your gloved hand take mine.

My arm felt the tug
forward and up
as you tried to pull me
from the tower
but the rest of me felt the crash
of stones and grief and death
and your strength is not your wisdom
not infinite
and there I sat.

The whisper of the wind
the roar of the waves on the shore returned.
The shaking and falling and bursting ceased
and through the dust
of ruined architecture
I could see you
stylish as ever
blinking
at your hand still in mine.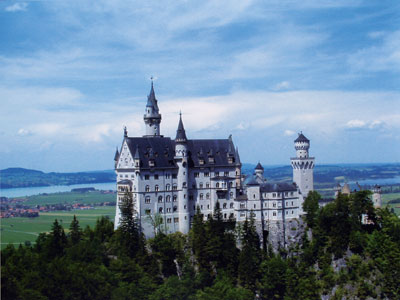 © Trenton O., Highland, UT