Ugadi Pachadi
November 28, 2012
Fresh, fleshy, flame colored mango
Which will promise excitement for your future.
Pick the flowers off the evergreen, East Indian Neem Tree
For it may bitter-sweet, but living and sorrow go hand in hand.
Toss in grated, jagged jaggery sugar.
Sorrow may be there, but happiness is necessary to live.

Crush the seeds embedded within the long pod, the edible pulp
Surely the tamarind ensures mischievousness.
Dash the powdered leftovers of southern red chillies
Know well, the zeal and spice may cause anger.
And finally, add the white crystals of salt
Adrenaline and fright are the keys to being on your toes.

Mix these all into a single dish
To create a new entity in this world.
One cannot live without the six flavors
Of excitement, sorrow, happiness, mischievousness, anger and fear.
Ugadi Puchadi
Is the essence of life.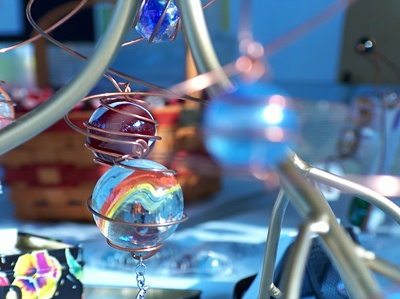 © Sean C., Princeton, IL