Storm
MAG
November 25, 2012
It started as a wall.
A phalanx of shadows marching across
the sky's dome.
The world in chiaroscuro as the shadows grow longer,
The shade grows blacker, and the light
is pressed into the horizon.
Winds picking, whipping, tossing, and pressing down
On the stragglers moving through the
thick, storm air.
A slap of rain, fat and cold, comes with
the gusts
Of tidal-wave winds from the billowing storm clouds.

This is the world, I think, that hosted
blind Homer.
And this is the world, I know, that
Lord Byron saw.
The black storm clouds, blooming like
ink blots and death's head
Across a wet and white paper sky.
How wild the world can be!
How wonderful, how passionate! For
only a moment,
The Romantics were right. Nature understands
The hot sea – churning and primordial –
And the sick soul – boiling and caliginous.

Or maybe I'm pathetic, and I opened
my rib cage
And let the thunder shake my troglodyte heart,
Letting the lightning cast rib-shaped
shadows on the
Red walls of my chest.
Like primal man, I draw the storm on the flesh-walls
Thinking my blood-storm gives me control.
Thinking that the shadow on the sky feels as I do.

And now I'm shivering, whether from the needle-like rain
Or the slick, stinging, and raw tears in
my chest
I don't know. So I'll bolt this bone-house shut
With thick iron pegs, stinking of rust and salt
And store some of the storm in my rib cage.
The clouds forming, the lightning striking, the concentrated horizon,
All nestled in my cavernous torso.
And it moves me, and shakes me,
And I must let it out.
So I'll set it down on the shimmering screen.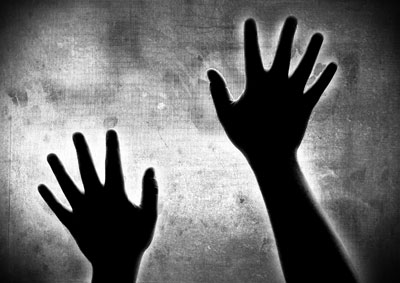 © Andrew F., Lake In The Hills, IL