Sky Dancer
MAG
November 13, 2012
Dancing in the breeze,
Your arms flung out
And your dress, a pale yellow-gold.
Swaying delicately to the nudges of
the wind,
Your little body twirling
Faster and faster.

Gravity slowly pulls you down,
Back to the cold damp earth
But this is not where you belong.
You belong in the air,
Where you are free.
Where you can spin and flip
Unhindered by any worldly entity.

Days pass, and you shed your yellow
for red.
It is time for you to lay to rest
Upon your pals of equal shade.
And as the time rakes by,
Remember your dance
Up in the sky.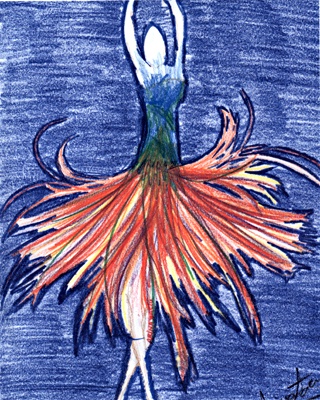 © Arina Z., Euclid, OH