Poor, Poor Grendel
November 12, 2012
Poor, Poor Grendel alone in his world.
Looking through a two way mirror, seeing the ugly truth of the world around him while the world does not allow him redemption.
A classic brute character like Frankenstein or Quasimodo; human qualities pushed aside by society to expose the demon in them all.
Seeing what they want to see.
Creeping and crawling through the darkness, misunderstood and trying to find his purpose.
Accustomed to the despair, and self loathing.
No mama, just a lowly blob who lives in a caliginous cave; an ancestor of the treacherous Cane.
No peace treaties accepted, only townspeople crying out for a hero to slay this monstrous beast.
High and mighty Beowulf from Geatland gallantly appears making pledges to destroy this vermin.
A hero searching for glory in an area not his own, an arrogant man looking for fame to his name.
Poor, Poor Grendel murdered without a trial.
So he wished the worst upon us all.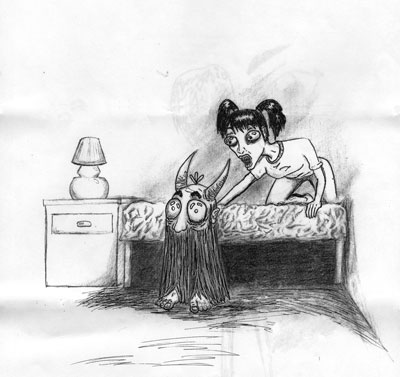 © Jasef I., Norfolk, VA