Losses
MAG
November 16, 2012
Rain comes rumbling through the desert
to drench the parched lips of earth,
gorging her on life blood.

Gone before the soil is damp,
the clouds rumble onward
to the great beyond.

We are meant to lose
that which can be lost,
torn savagely from our hands

Before our fingers have closed.
We find strength in the fleeting,
in the words we choke on before they escape

And the love we miss as it walks away.
Disaster has no place in the mundane,
in the quickly lost pleasures and pains.

Instead, eyes close heavily, forehead dipping
to rest on clasped hands with taut knuckles.
A quiet resignation.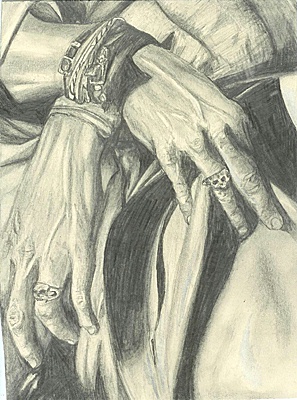 © Angela K., Kansasville, WI