Bloody Omaha
MAG
November 16, 2012
Now approaching shore with trembling hands and souls, we pray for our lives
one last time.
Off in the distance lies the seemingly
peaceful land so many of us will soon
sacrifice our lives to take.
Red pools spread through the shallow water as we trudge our way ashore to wake this
small sleepy town.
Men fall in every direction, sending tremors of mind-numbing terror up my spine,

and staining the beach scarlet.
A cacophonous mix of sounds: devilish
bullets, murderous explosions, lingering cries of familiar friends.
Never stopping the advance; crawling up
the rocky coast inch by inch, fewer in number, yet united in purpose.
D-day has arrived, and there is fresh blood to prove it.
Yielding only to the desperate pleas of
my true brothers, until the costly beach
is finally taken.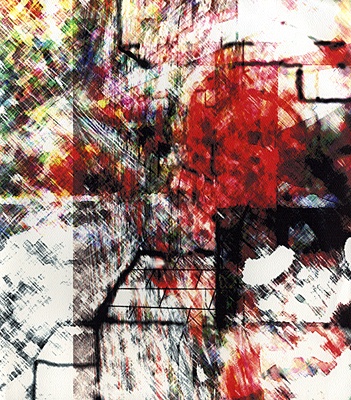 © Preston M., Galesburg, IL