Under the Canvas
MAG
November 16, 2012
A dancer's foot may be beautifully pointed on the outside
But under the canvas cloth
Is a gnarled and calloused foot.
Strong and flexible beyond imagination.
It shows wear and tear
From years of hard work and sweat
Put into such a delicate curve of the foot.

The veins protrude
The thin skin of tough feet.
When flexed
The muscles are as hard as nails.
They give security to the ballerina
As she glides across the stage
Light as a feather.
Balancés, jeté, and piqué turns
Carry her to where her partner awaits.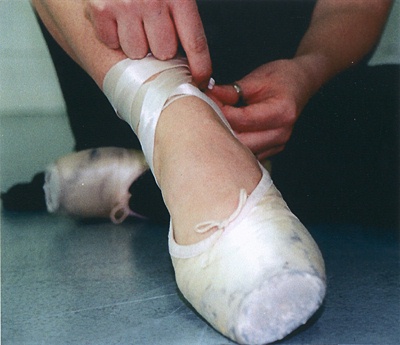 © Nora F., Pembroke, MA