The Passion
November 11, 2012
At first
The light was bright
All was well
Defeated was the night

Then the world
Came crumbling down
When placed upon thy head
Were thorns as a crown.

Whipped, stripped
And nailed to a cross
Thy head hung low,
A sign that thy life was surly lost.

Although thou had
No hope to live.
With an act of great mercy
Thou did forgive.

As thy last breath
Was released,
The entire world
Let out its inner beast.

The mountains shook
With uncontrolled rage,
And the mighty river
Swelled during a rampage.

Thy human creations
Realized their crime
Three hours
Past noontime.

I caressed thy body
As only can a mother
As I cried knowing thou had left me
To return to thy Father.

I weep for the pain
And suffering you endured,
However now the promise of heaven
Is now ensured.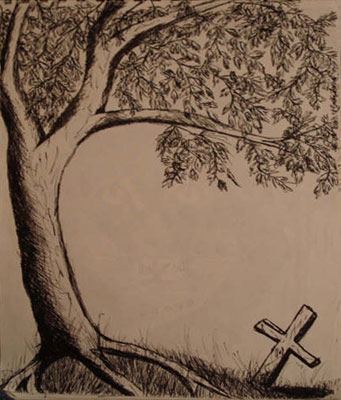 © Courtney K., Bethel Park, PA